ZeedMilenniumon

Type

Demon, Hydra

Elements

Darkness, Universe

Shield type

???

Song

God Eater
This arctile don't be confused with Hawth Bowserth vs ZeedMillenniumon.
Overview
Edit
ZeedMillenniumon is a two headed demon digimon in Super Mario:Darkened Kingdom and Super Mario:Multiverse.
Personality
Edit
Zeed have two head, a mysteriously shield barrier. this colours have dark and brown.
Appearence
Edit
Zeed's appearence is beginning a black hole. and collapse with Asriel Dreemurr. and Zeed appears.
In the games
Edit
Zeed appears to fight Hawth Bowserth. but causes supermassive black hole.
An demon form, Hawth arsorbed Asriel Dreemurr's powers and become Ultima Hawth Bowserth. and Zeed appears the screen.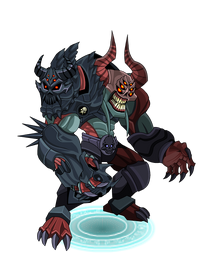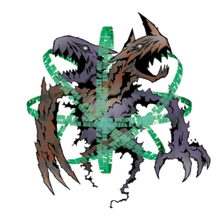 Ad blocker interference detected!
Wikia is a free-to-use site that makes money from advertising. We have a modified experience for viewers using ad blockers

Wikia is not accessible if you've made further modifications. Remove the custom ad blocker rule(s) and the page will load as expected.