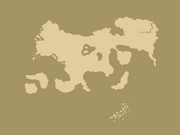 For all of you out there interested in creating distant and fantastic lands, countries, regions, terrain, levels, or entire worlds, here is a tool that you can use to create maps:
http://fantasynamegenerators.com/map-creator.php
It's simple to use and you can master it pretty quickly. Now you can visually share your ideas with anyone. An example is included here as well. Have fun.
Ad blocker interference detected!
Wikia is a free-to-use site that makes money from advertising. We have a modified experience for viewers using ad blockers

Wikia is not accessible if you've made further modifications. Remove the custom ad blocker rule(s) and the page will load as expected.